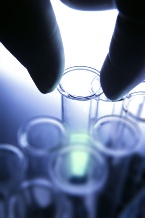 Why Development Chemicals?
Development Chemicals Ltd (DCL) provides technology services that enable companies to dramatically reduce their process costs.
In chemical, agrochemical and generic pharmaceutical markets, where downward cost pressures are intense, our unique, multi-faceted solutions make a substantial difference to profit margins.
For innovative pharmaceutical businesses looking to scale up production, and companies planning
new product launches, our input can ensure the chemistry stays off the critical path.
Contact
Technical and Contract Enquiries
Dr Peter Nightingale
Director
Mobile (UK): +44 7521 017773
Mobile (India): +91 7875 442080
Accounts and Administration
Suzanne Garland
Administration Manager
Optimising the chemistry and the process technology to radically reduce manufacturing costs